Log in to your My Ro account
Click the Account tab in the top left

Under Billing & Shipping, click Edit next to your active payment method



To pay using your credit or debit card:
Enter your payment information above the green bar. You will need to enter your full card number, expiration date, and card verification code (CVC).
Once your complete card information has been entered, the Save payment method button will become solid green, allowing you to click and save your payment information.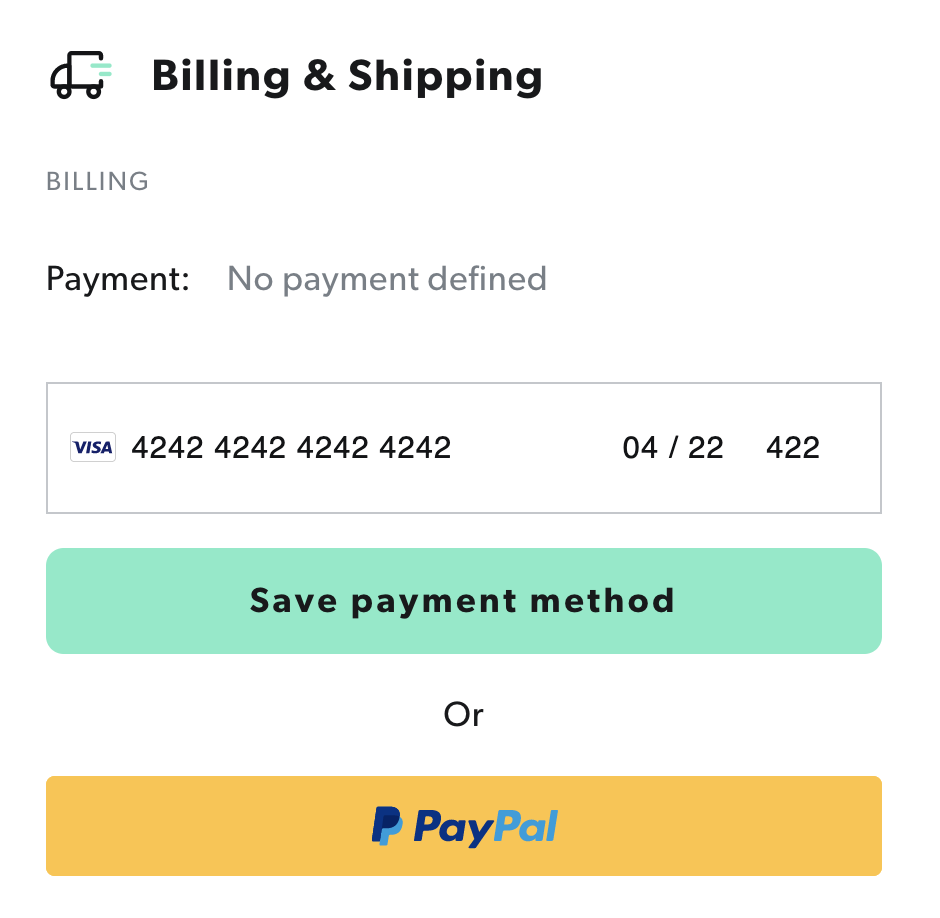 To pay using PayPal
Click on the yellow PayPal button at the bottom to be directed to PayPal to complete the setup

Please note: once you've connected your PayPal account, this will become the default payment method for your Ro account.
If you run into issues, please feel to reach out to the Care Team for help!