Ro can send your treatment to any physical address or PO Box that can accept UPS and USPS shipments. Ro is unable to ship to APO, FPO, or DPO addresses, nor are we able to ship to other mail-forwarding services.
Please Note: orders shipped to PO Boxes are shipped via UPS SurePost. With this service, orders are initially shipped via UPS and then handed off to USPS to complete the delivery. Orders shipped to post boxes may take 3-5 business days to arrive once shipped.
If you'd like, Ro can also ship your order to a local UPS Access Point. You can search for a local UPS Access Point by following these steps:
Click here to visit the UPS Find a Location website
Enter your zip code to find a list of UPS access points near you
Click + See All Options
Click + Location Type
Check UPS Access Point and then click Find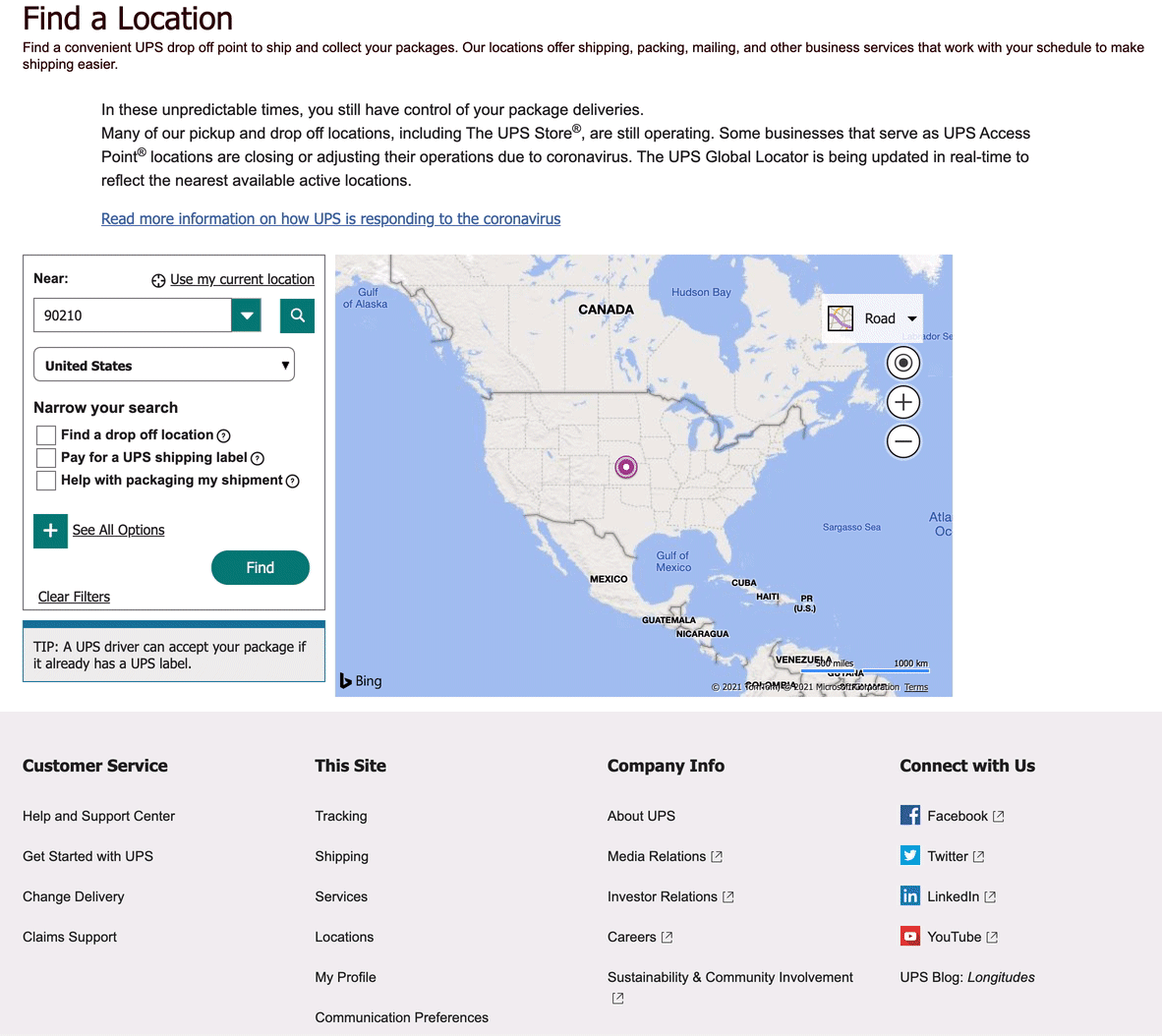 Due to licensing requirements, Ro can only ship your treatment to your home state where your treatment is prescribed. Ro is unable to ship to temporary addresses.
If you have any additional questions, please contact us!