Log in to your My Ro account
Click the 'Account

' tab in the top left (or the top Tab bar if you're accessing your account from your phone)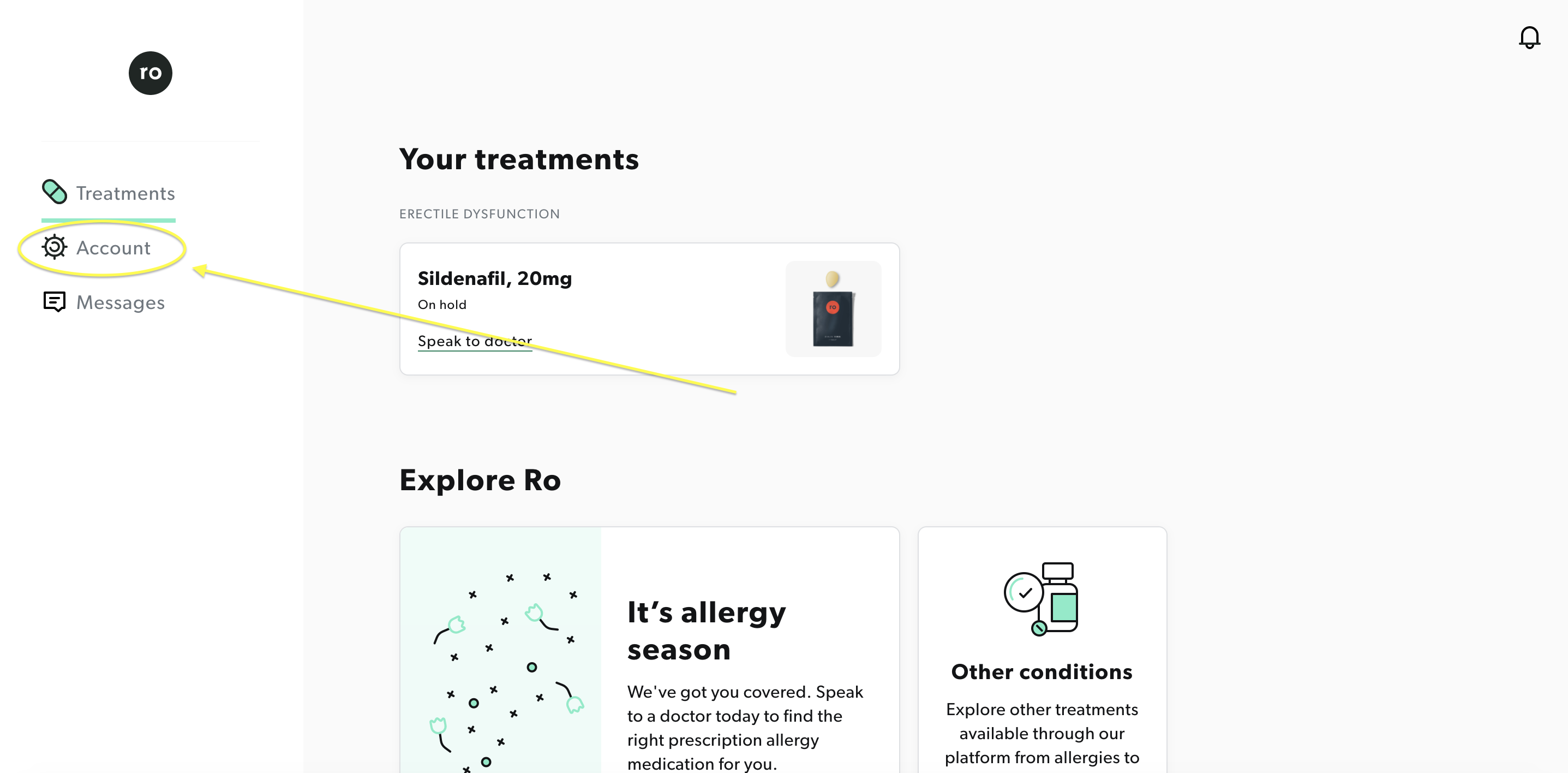 Click Manage

next to your Active Payment Method

You will be directed to the Manage payment method page. On this page, you'll notice that the Update payment button is grayed out to start​
Enter your payment information above the green button. You will need to enter your full card number, expiration date, and card security (CVC) code.
Once your card information is entered, the Update payment method will become solid green, allowing you to save your payment information.